Named after Boba Fett's unique starship, Slave One originated in the far-reaches of Fort Worth, Texas, and played piercing, crushing metal-fueled hardcore from 1996-1999. This post contains their 7″ (on Highwater 1997, I think), the split lp with Meadowlark (split release on Make a Difference and Sixgunlover, 1998), and their lp (Redwood, 1998).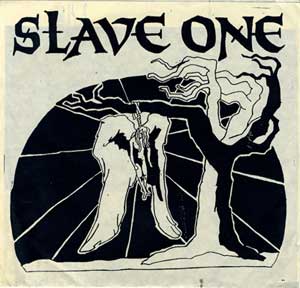 As you'll notice, the 7″ contains two songs that are later re-recorded and released on the lp. You'll also notice that the vocals on this are different than on the later records. Personally, I'm more into these vocals – they seem to reveal a bit more emotion, and it's a little easier to discern the lyrics. Later on, they became harsher and more brutal, a la His Hero Is Gone.
One of my favorite things about this band is how well they build up and then slice into the fast parts. They also, while not being a total metal band, certainly put in a few Slayer-esque (a la South of Heaven) riffs. At least, that's how I see it.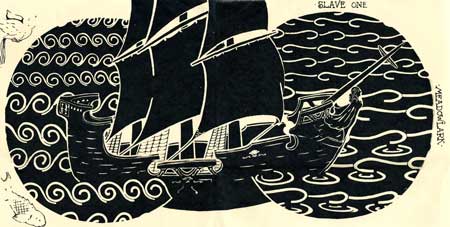 The split with Meadowlark contains two songs by Slave One, and three by Meadowlark (included here, of course). A friend taped the Meadowlark 7″ for me, and I liked it. I don't have that tape anymore. I think I'm more into the 7″ than their side on this record. Even today, each time it looks like rain, I like to say outloud to whomever's next to me, "A storm is coming. Our storm. And when it arrives it will shake the universe." The Slave One songs on this split are great!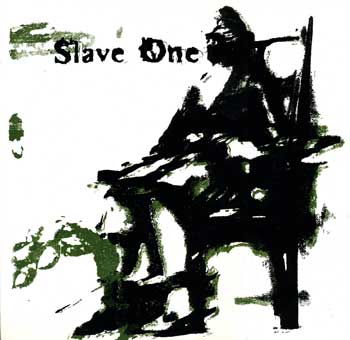 Finally, the lp is solid. Bits of chaos, great drumming, plenty of crushing metal (as mentioned in the first sentence), slick riffs, songs about love and loss. Enjoy!