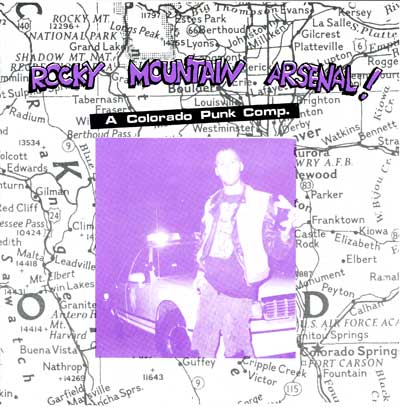 Another compilation. All four bands are from Boulder, Colorado. This came out in 1994, on Black Plastic Records.
Bands:
Cavity
Dead Silence
Angel Hair
Bunny Genghis
Cavity does a cover of an oldie. Angel Hair is one of my favorite bands. I was surprised to discover that their song on this, Second Cousin, was a different recording than what's on the 7″ on Gravity (and the discography). Bonus. Listen, why don't you:
https://blueskiesabove.us/noise/03%20Second%20Cousin.mp3</audio>
I just picked this up. And I think it's a good comp. There are some guitar solos, though.
Related: Does anyone have the "Powerless 2: No More Flowers, No More Ribbons" compilation that Black Plastic Records also put out? It looks killer!