I don't know why, but this seven inch isn't listed on the Jihad discography.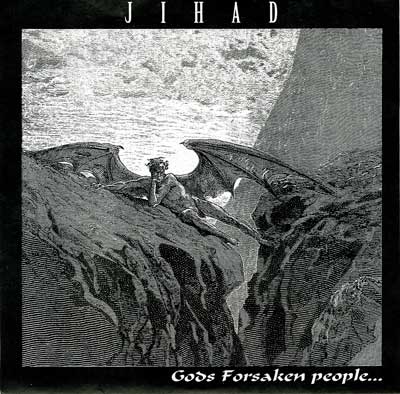 So I suppose I should make sure everyone has it. This is, actually, the only Jihad record I have (except for the HaC #10 comp). I really can't believe I don't have more, because they rule.
Jihad was from Kalamazoo, Michigan. They were around from 1994-1997, and this seven inch was recorded in early 1995, and I'm guessing it came out that year, too. I think one of the members ran Makoto Records (can anyone verify?). Makoto released, among other things, the Crush Kill Destroy CD. I had wanted to post that CD next, but it turns out my rip has a few glitches. And a few missing songs. So next time I visit my parents I'll rip it again. It's a good CD.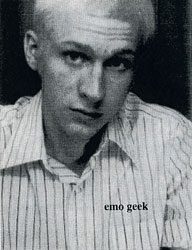 Anyway! I remember buying this record, flipping through the booklet and seeing this Emo Geek photo of the singer, and thinking, oh jeez wot did I just bye? Turns out I was an ignorant fudge; at the time I had only the slightest idea of what constituted emo. This booklet, by the way, comes with lyrics, photos, and thoughts written by the band members. And it's included in the zip.
The most obvious descriptor for this band is BASS (the instrument, not the fish). It is so freaking bass-heavy. Pummeling bass, chugging guitar, beastly drumming, brutal, hair-wrenching screams. I love this record. Enjoy.