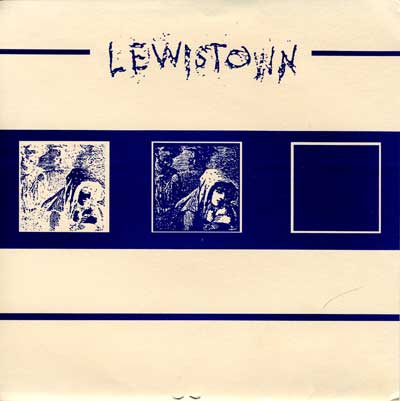 I think I got this Lewistown seven inch because I reviewed it. I dug it because of the nice and vaguely-melodic slugfuzzed guitars, and the snappy snare (tag line on the record: "Spreading the violence of 'mid-tempo emo core' since 1996"). I once played a show with them at a pizza place in Phoenix… in front of about six people, not including band members. I seemed to be the only one there who was totally psyched to see them.
It was put out on Bug Recordings. Both the label and band were from Richmond, Virginia. I reckon this is from 1996, but it could be 1997.
Their split with Target for Aggression is out there for download. It also contains "Breathe/Burn" (same recording… and the split also features Target for Aggression covering that song). And a bunch of other good songs that are worth tracking down.
Live it: Lewistown