Here's a seven inch record by Oakland band Hers Never Existed. This came out around 1998 on Big Mama Records (I put 1999 in the tags – sorry). They also put out a couple lps and at least one comp song ("Critical Pedagogy"). And it looks like the four songs from this record were included on the "A Static State of Developmental Disability" lp. So if you like these songs, maybe try buying that full length (New Disorder).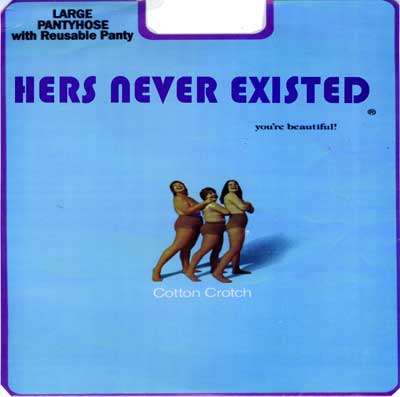 They're an all-female trio, and remind me a bit of Sleater-Kinney. Big guitar, relentless, snare-driven drumming. Soaring vocals!
---
In addition, my film-mate and I just finished up the trailer to our cats and skateboarding series, Sassy Moves Today. We're happy with it. It was a long journey to the Power of Love Ollie. But we made it. And we're all the better for it.