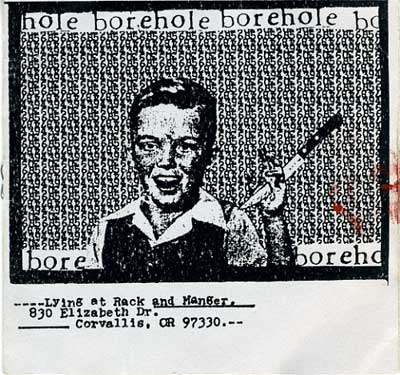 This was a random one that one sunny day landed flat on my giant mahogany desk at HaC HQ. Short story very short: it was a hit! As far as I can tell, neither of these bands got much attention. But in my opinion that inattention was undeserved, and so this post is my own measly way to provide some rectification. This is the Borehole / King Supa split CD, put out by Lying at Rack and Manger (Corvallis, Oregon), in 1997/98.
Borehole's what first hooked me to this record. Maybe because they are the first band on it. I don't remember what I wrote in the original review, but I'm sure it was better than whatever I'm about to put down. They've got the first twelve songs. They're almost like Thumbnail mixed with some Manumission… or something. I don't know, nor do I really care. There's melody, brutality, technicality, repetition, fast, slow, soft, loud. It's pretty relentless, and the songs flow from one to another really well. The last few are from a different recording. I remember "Collapsing Buildings" being my favorite, all for the build-up to the breakdown around 1:00. All in all, a pretty great band!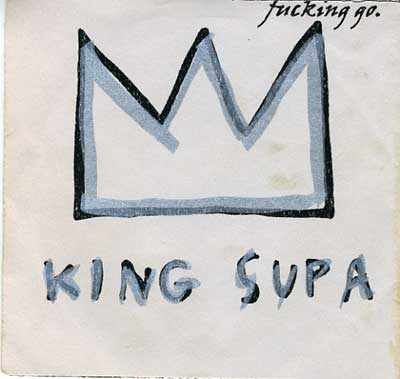 King Supa come out blasting fast. They almost seem sped up past the right speed. But this is from a CD, so that's not possible. Still, that drummer's like a turbo robot. They have an Assfactor 4 vibe going on. But also much more: there's some surf rock, harmony, a lot of energy bursting in every direction. Short songs, persistently hyper-fast. It seems like they are having fun.
This CD has 33 songs total, and it's a lot to take in.