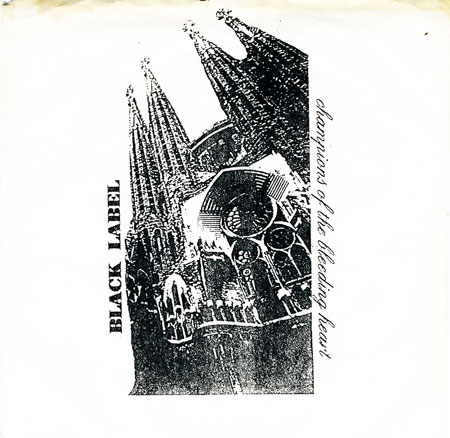 This split 7″ was lent to me by an old band mate. But then we broke up, and he moved away, and I didn't get a chance to give it back (along with a few other 7″'s). I feel bad about it. So, Tobias, if you ever read this, gimme your address and I'll send them your way. Sorry.
At any rate! Champions of the Bleeding Heart, from Bakersfield, CA, featured members that figured in such bands as Shahrazad (who put out a split 10″ with Makara), The Acrylics, My Increment, and Vendetta Red. Their song on this split is flaming fast and loud. It's tough to find their stuff, so here's one song for you to enjoy.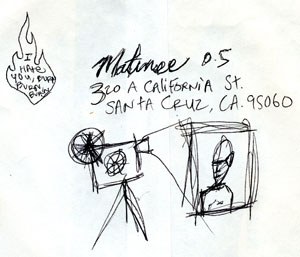 I don't know anything about Black Label. They have two songs on here. At first the singer sounds a little snotty. But the guitar shreds and the drums are all over the place. The second song is my favorite of the two; it's explosive and fast, and has a neat part where the guitar winds around while the drummer has some sick fills. (Reminds me just a bit of Ettil Vrye… though I'm sure that's not a very accurate comparison; it just does. So there.)
This was put out by a Santa Cruz label, Matinee. The label info is written with pen on the back cover. Zip has insert with lyrics.