Scientists have come up with a neat new way to make art. According to the story on NPR it's now possible to design and make nano-art with DNA.
Rothemund has developed a computer program that can analyze a shape, figure out the right folding pattern, and then tell you what DNA staples you need to make that shape.
You then order the DNA, add some salt, and then check it out the results under the microscope.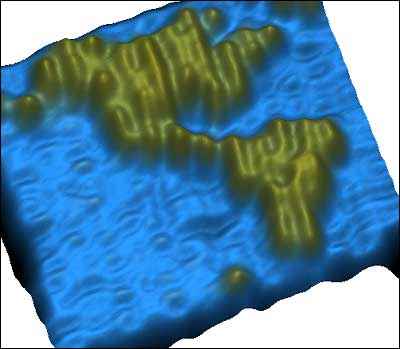 Paul Rothemund
I wonder what would happen if you used a mandelbrot fractal algorithm. Or some sort of randomizing algorithm. I would have never guessed this was possible. The big question is whether anyone can order these synthesized DNA strands? And I wonder how big of a microscope you need to check them out? I can imagine an exhibit fitting well in the Museum of Jurassic Technology. Right next to Hagop Sandaldjian's work.