Here's another comic I did for Tiny Mix Tapes. It's called "Schwinging in Space."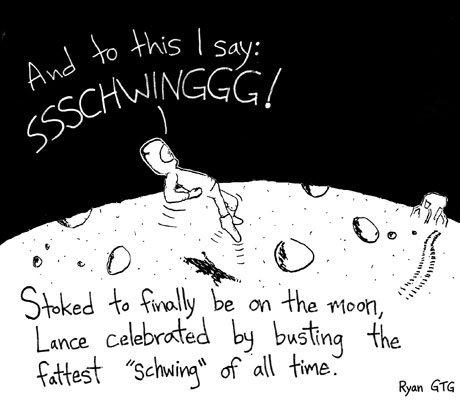 The astronaut is Lance Bass.
One time I wrote a piece of McGriddle fan fiction, with Lance Bass as the main character. He was a diabolical scientist trying to get into outerspace. Read it here (page 15). The story is called, "McGriddles in Space. Or: Will a Vacuum-Sealed McGriddle That's Injected With Space Matter in Order to Expand Back to Normal Taste Just as Good as a Fresh One on Earth?" So this comic is sort of the sequel to that.