I make a lot of maps at work. I made this one for fun, because the dataset – LA Assessor Parcel 2015 Tax Roll – has some cool fields in it. It's a map of parcels containing single family homes in Los Angeles County, symbolized by the size of the main building on each one.
It was an easy map to make! And it contains over a million polygons!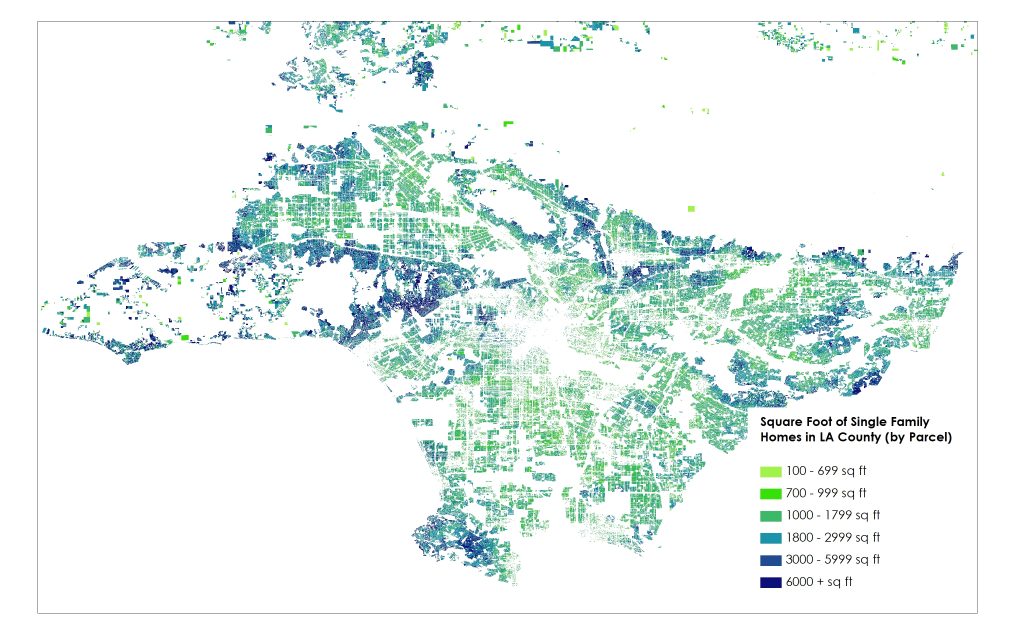 I posted this on reddit last week, and it got some attention. People like pretty-looking maps.