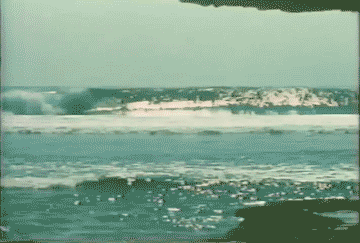 Jim Banks, Bali, circa 1980. From Bali High.
Sorry, this gif is a little larger than usual.
I remember occasionally reading about Jim Banks in surf mags – usually a picture of him deep in a clean barrel, with a mention of how he retired from the pro circuit when still really young, and spent the rest of his years (decades) surfing in Indo.