I started an Etsy shop called Coloring Maps. I'm selling digital downloads of street network maps that I've designed for coloring.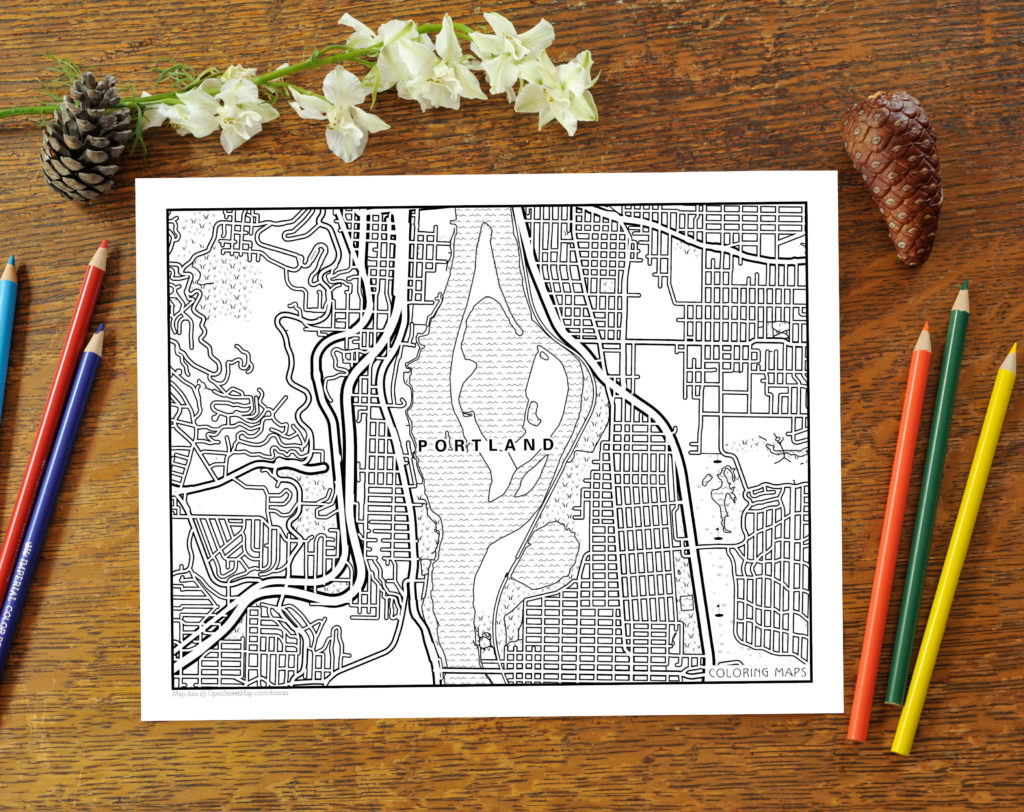 I also took photos to use as mockup templates.
I colored this one in digitally, just as an example.
This project was a good opportunity to learn: how to process and manage big OpenStreetMap datasets; how to create fun vector graphics for things like water, parks, beaches, etc; and how to create a workflow so I can churn these maps out pretty quickly. I'm trying to have it so most of the shop items are "packs" of multiple maps. I'm adding a few new packs a week.
The maps are made in QGIS (free software), using OSM data (free data). I tried other data methods (using local street network datasets), but that data was unreliable and it was a lot of work to process.
I created an instagram account for the project.
Next I may add some printable posters of cities.